About the Author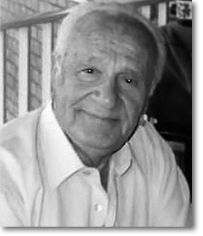 Haim Vitali Sadacca was born in 1919 in Chanakkale, Turkey, where he had his elementary schooling. As there was no secondary school in this city, in 1933 his parents sent him to Istanbul. There he studied at the Haydarpasha Lycée and two years at the Ecole Saint Benoît for French language classes. Haim Vitali Sadacca wrote poems in Turkish as a student in Istanbul, where his poetry appeared in local publications.
Now, his passion is to paint, and write poetry, expressing his thoughts and emotions in Ladino, his beloved ancestral language. An accountant who started his own business in 1947, Sadacca retired in 1990 to be near his children, one of whom lives in New York and the other in Canada. Since then, he and his wife, Janet, reside six months of the year in Montreal, and the remainder in Florida and Istanbul.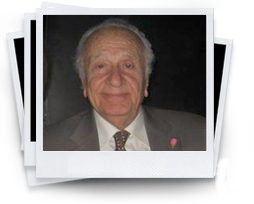 VIEW PHOTO GALLERY
Un Ramo De Poemas will be available beginning May 1, 2009.
un Ramo de Poemas was published in 2009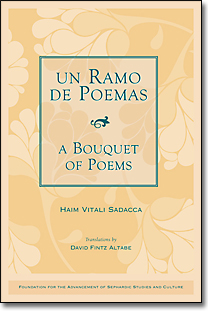 ISBN: 978-1-886857-11-7
Library of Congress Control Number: 2008938510
126pp, paper. In Ladino & English
Printed in the USA
LIST PRICE: $12.95
ORDER HERE
Available May 1, 2009
For more information contact:
info@sephardicstudies.org